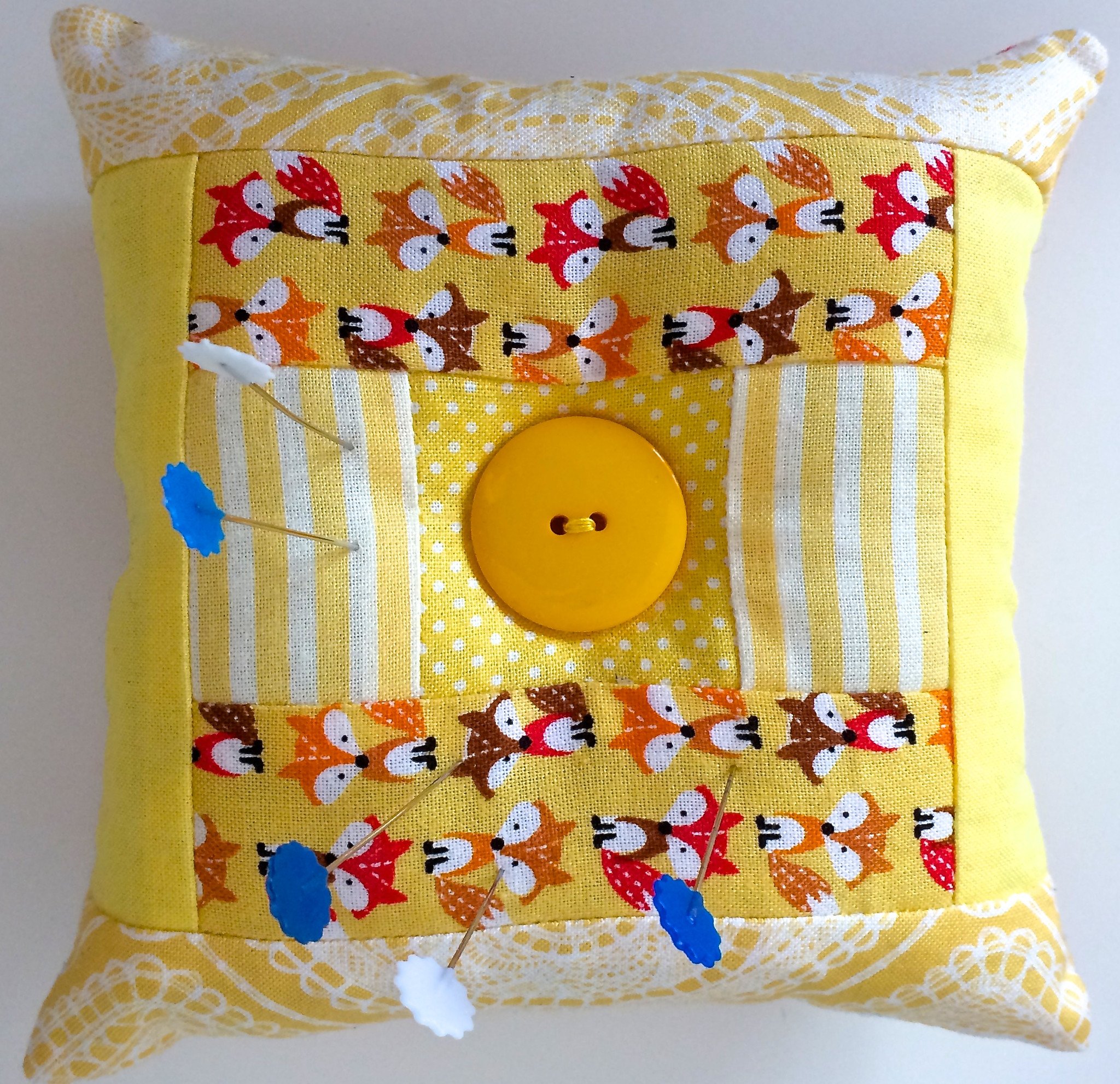 Steps Pin Cushion Kit
Based on the Courthouse Steps block, this pin cushion is a colourful and attractive addition to your sewing kit.  
Each kit is unique, containing different fabric in themed colour ways, to make one pin cushion.
You just need thread to sew, and to add filling.  The finished pin cushion is approx 5 1/2in square. 
Each kit contains:
Fabric for block cut to size
Fabric for back
Button
Instructions - those include measurements so you can make more from the pattern using your own fabric